The Subaru WRX and WRX STI in Connecticut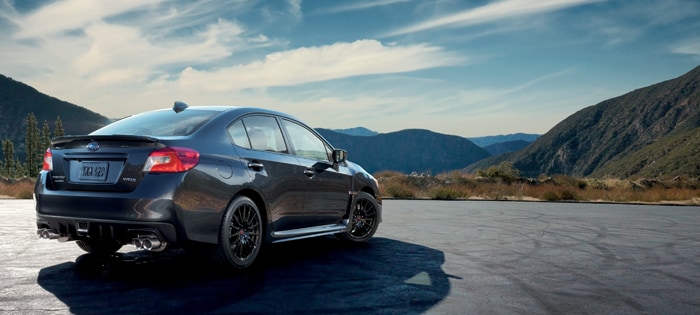 The current generation of Subaru WRX sports sedans is so perfect, it's not hard to believe that they didn't need to make major changes to any components or styling.
Still, that doesn't mean that the 2017 Subaru WRX isn't bringing big excitement to Connecticut--and with a great selection of models for sale in new inventory, we've got the perfect sports sedan for you at Garavel Subaru.
For 2017, the WRX and WRX STI will look more or less identical to their 2016 counterparts--as the third year in Subaru's typical five-year product cycle, it's not yet time for any radical upgrades. However, it still comes standard with aggressive grille and hood styling, turbocharged Subaru BOXER engine performance, and Symmetrical All-Wheel Drive.
Small design changes to the interior give each model in the new Subaru WRX lineup a more premium feel; choose from the base Subaru WRX, WRX Premium, WRX Limited, WRX STI Base, or WRX STI Limited to explore more features, options, and equipment. Browse new models for sale to see specifics.